The UNIVERSITY OF HOLISTIC THEOLOGY is an institute of higher learning incorporated in the State of Florida - USA. Programs offered by the university are designed to lead the motivated adult student toward a Bachelor of Science degree (B.S.) Holistic Theology, a Master of Science degree (M.S.) Holistic Theology, and/or Doctor of Philosophy degree (Ph.D.) in Holistic Theology Studies. Each degree-level has been designed to be completed within approximately 18-months on average. Degree requirements may be completed sooner or later than the 18-month average, depending on the student, and the amount of time available to devote to their study and coursework.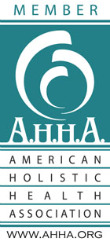 UHT is a non-traditional university. The curriculum focuses primarily on holistic / spiritual health and wellness topics. Courses such as English, Math, Science, Literature or other conventional courses are generally not part of the curriculum. History and literature are taught as they pertain to theology and spirituality. Students are guided through the program by their professors, faculty advisors, and administrators to ensure completion of studies.
University of Holistic Theology (UHT) is approved by the Commission for Independent Education, Independent Colleges and Universities, Non-Secular Division, Florida Department of Education (by annual affidavit review) as a Religious-Exempt institution.
The institution offers only educational programs that prepare students for religious vocations as ministers, professionals, or laypersons in the categories of ministry, counseling, theology, education, administration, music, fine arts, media communications, or social work. (Florida Statute 1005(1)(f)(2).
UNIVERSITY OF HOLISTIC THEOLOGY degree programs are not designed to meet any particular local, state or national licensing or credentialing laws, or to meet any requirements established by any private independent associations. If seeking a degree for licensing purposes, UHT advises students to inquire with said associations, state, or specific school districts to determine acceptability.
As a distance-learning program using the Internet, the postal service and/or other delivery systems, UHT students may use any library at their disposal and study at their own individual pace.
University of Holistic Theology is an Institutional Member of the Florida Distance Learning Association (FDLA) and also holds an affiliate membership with the United States Distance Learning Association (USDLA)
The University of Holistic Theology holds Organizational Membership with the American Holistic Health Association (AHHA) in Anaheim, California. To learn more about the AHHA, visit:
Main Site | AHHA Board of Advisors | AHHA Board of Directors
---
Find answers to your most common questions about UHT | About UHT